Are you new to the real estate industry?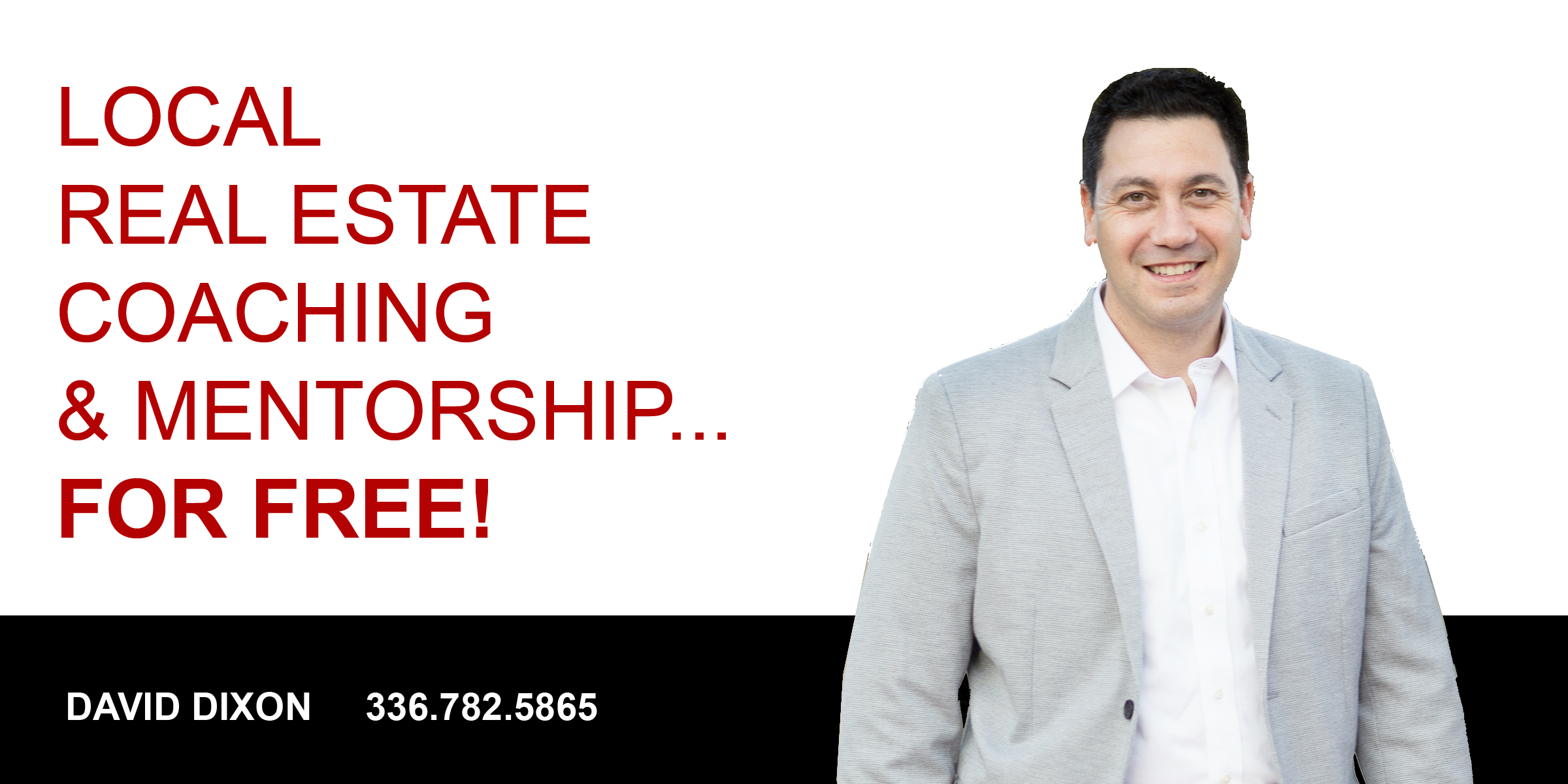 When I first started my real estate business over 10 years ago, I was given some great advice on how to get my business up and running. After adopting those ideas and systems I have grown to be a top producing MEGA agent with a growing team!
I have always wanted to give back and help newer agents realize their potential and help them achieve their real estate goals. There really is no secret sauce to succeeding in real estate, but there are certainly systems and ideas that will help you get to where you want to be- producing!
Call or text me today to set up a free, no obligation, 30 minute phone call with myself to help you focus in on your real estate business. New, or experienced, I would love to hear about your business and give you a few tips. I want to help!
David Dixon
David Dixon Real Estate
336-782-5865
David@DavidDixonRE.com
Check us out!